My 2003 GL1800 Gold Wing - Candy Red!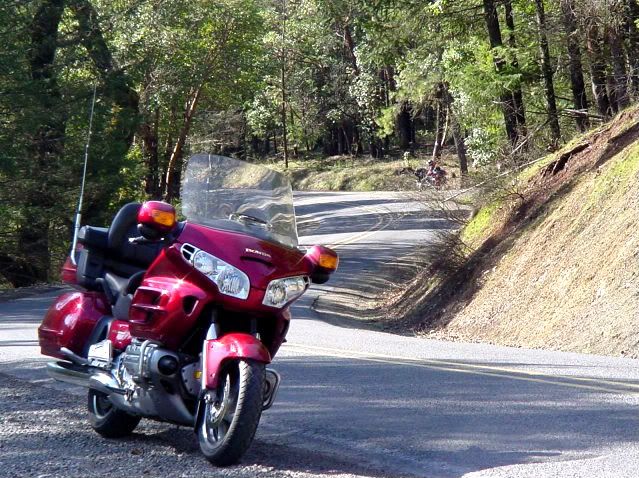 New on 4/15/03 - 111,000 miles as of 1/1/08. My smile gets wider by the mile!
Looking for a solid, economical way to mount your GPS, satellite receiver, or ???

$35.00 plus $5.00 shipping to the continental U.S.
Paypal to losborn at osbornonline dot com
- or -
Check or money order to: Lewis Osborn, 503 Girard Circle, Medford, OR 97504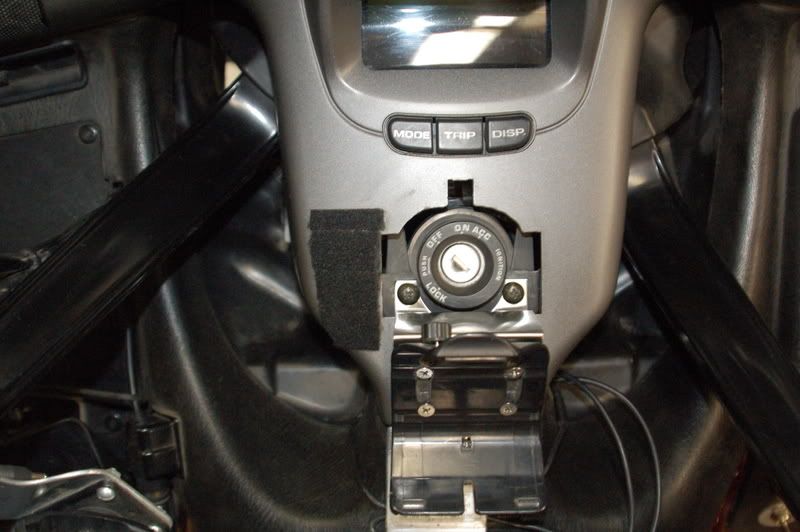 While there are several accessory mounting brackets available in the $100 range, I thought that there might be an interest in a simpler,
cheaper bracket. I've had a few copies of the bracket that I use professionally made out of 16 gauge stainless steel. It can be installed
simply by removing the ignition switch bezel and lifting up the rear edge of the instrument panel/cover. Slip the bracket under the rear
edge and attach it using the two screws on either side of the ignition switch. Press the rear of the panel back down into position and
replace the bezel by lifting up slightly on the mount and sliding the bezel under it. The front edge of the mount rests on the bezel for
stability (there is no vibration with this mount!) cushioned by self-adhesive pads (included) that you can attach to either the mount or
the bezel, depending on your preference.

No modifications to the Wing are required. It puts the accessory in your line of site directly below the speedometer. The handlebars clear
the Street Pilot III and the GPS-376 nicely, but be sure you check with your unit prior to riding!

The view from the driver's seat. From left to right: Close up of the phone mount
Valentine One, wireless phone, and Street Pilot III.
The Ram mount on the right is for a video camera.
Planning on riding through this area?
Check Out These Great Organizations!
---
---
My Hwy 3 Scott Mountain video (50 MB)
Ever wish you could set the Cruise Control on your GL1500 higher than 78 mph? You Can!
---
Wings On The Internet
The IRON BUTT Association
Christian Motorcyclists' Association Pages
Gold Wing Road Rider Association Pages